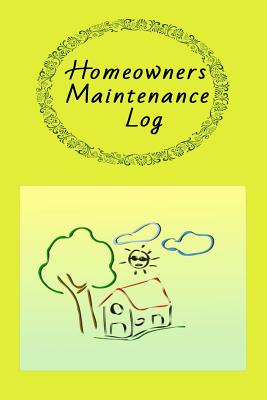 $9.19

Usually Available/Ships in 5-7 Business Days
This book is non-returnable.
Description
---
Home Maintenance and Repair Tracker
Whether you're a new homeowner or business owner making your first purchase, or have been in your house or practice for years, it's always wise to keep a record of your systems and any maintenance that you do. This notebook allows you to keep everything at your fingertips. It even includes a yearly, quarterly and monthly schedule of maintenance and cleaning.
Add To Cart Now If you are considering selling your home or business, prospective buyers will love this logbook because it shows that you have serviced the equipment in your home timely. Have a housewarming party to attend? This is the perfect gift. Features: Yearly, quarterly and month schedule Home Warranty Information Repairman contact ledger Notes Product Description: 6x9 110 pages Uniquely designed matte cover Heavy Paper
Buy one for your Home or Rentals
Homeowners Maintenance Log: Owner Maintenance Tracker and Record Book with a Yellow Background with Cute House on the Cover (Paperback)