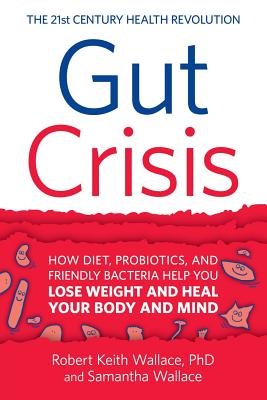 $15.99

Usually Available/Ships in 5-7 Business Days
This book is non-returnable.
Description
---
Gut Crisis is the ultimate guide to gut health. Poor food quality, the overuse of antibiotics, and other factors are creating an imbalanced state in your gut bacteria and damaging your gut lining. This eventually leads to inflammation that underlies chronic health conditions such as obesity, diabetes, autoimmune disease, heart disease, and degenerative brain disorders.
This book reveals a hidden health crisis taking place around the world and talks about the most recent and effective treatment programs. It gives practical advice based on what the ancients have known for centuries: by healing your gut through diet, lifestyle, and simple procedures, you can heal your body and mind.
Gut Crisis includes practical issues that affect everyone:
What disorders are caused by an imbalanced state of gut bacteria?
How do gut bacteria affect your cravings and emotions?
What are the effects of probiotics?
What is your personal Gut/Brain Nature?
What can you do to heal your gut?
Gut Crisis: How Diet, Probiotics, and Friendly Bacteria Help You Lose Weight and Heal Your Body and Mind (Paperback)