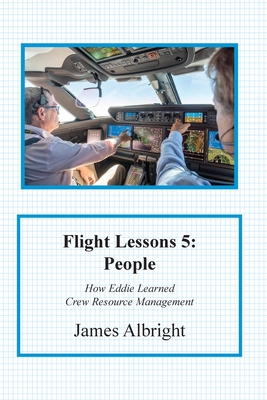 $25.00
Usually Available/Ships in 5-7 Business Days
This book is non-returnable.
Description
---
This is volume five of a five volume collection that chronicles the author's journey from novice pilot to professional pilot, while adding technical lessons learned along the way. The author has a following through his website, www.code7700.com, which receives nearly 6 million hits every month. The website is used by airline, business, corporate, and military pilots for references to pilot procedures and techniques. The website also receives frequent visits from aviation industry, government offices, and colleges throughout the world. One of the most requested parts of the website are for more and more of the lessons, told in story form. The website author's web name is "Eddie," and many of the stories are told in an easy to read style, in Eddie's first-person voice.
While this book can stand alone, it takes up after volume four. After twenty years as a U.S. Air Force pilot, Eddie turns civilian. Flying large international corporations, small private owners, and commercial charter operations, Eddie learns that teaching crews to get along cannot be done with a simple class lesson or leading by example. While most pilots think they are Crew Resource Management gurus, most are blind to their weaknesses. Eddie's progress retraces the industry's evolution until, finally, he discovers the secret.
Flight Lessons 5: People (Paperback)