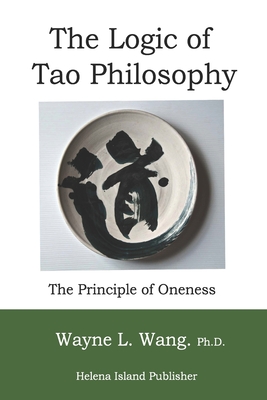 $14.38

Usually Available/Ships in 5-7 Business Days
This book is non-returnable.
Other Books in Series
This is book number 2 in the Searching for Tao series.
Description
---
In summary, we may declare that Lao-tzu is an authentic philosopher and he uses a clear logic to describe his principle in the Tao Te Ching. Tao philosophy deals with the nature of reality. We come to such a conclusion despite the overwhelming belief to the contrary.We no longer need to accept Tao philosophy as a mysterious philosophy. Instead, we have shown that there is a definite principle and a clear logic in the Tao Te Ching. The principle and logic can be shown with a systematic model based on the words of Lao-tzu. The results are well beyond what we could have expected when we started this project more than a decade ago. This work represents a major step in our understanding of Tao philosophy. This book shows the complete logical structure of Tao philosophy, which can serve as the ultimate base for a consistent interpretation of the Tao Te Ching. The logic of Tao philosophy is precise and can be presented analytically.
About the Author
---
Wayne L. Wang has been a researcher on Tao philosophy since 1999. He became interested in Tao philosophy because the Tao Te Ching has been treated as a mysterious philosophy, but shows some similarities to scientific phenomena. His first analysis was published as The Dynamic Tao and its Manifestations (2004). He has since devoted his time in further clarification of the principle of Tao philosophy. He has surveyed and consolidated many ancient and modern philosophies and formulated a consistent logic model for Tao philosophy. He has published The Basic Theory of Tao Philosophy (2006), which shows an initial scientific model reflecting the Tai-ji relationship in Tao. He published a complete logic structure in a Chinese article The Logic of Tao Philosophy (2012). The model and its application are summarized in two recent books: The Logic of Tao Philosophy and Tao Te Ching: An Ultimate Translation (2013). These works represent a major milestone in his search for the foundation of Tao philosophy. It makes a logical and self-consistent translation possible. He holds a Ph. D. degree from M. I. T. and resides near Chicago, Illinois, USA.
The Logic of Tao Philosophy (Searching for Tao #2) (Paperback)