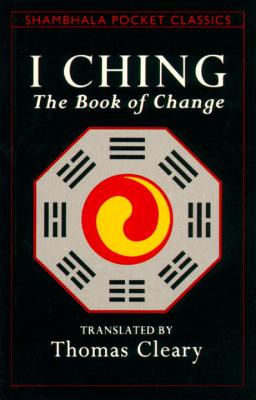 $8.95
Email or call for price.
Description
---
The I Ching is the most ancient and profound of the Chinese classics, venerated for over three thousand years as an oracle of fortune, a guide to success, and a dispensary of wisdom. This new translation, with commentary by Confucius, emphasizes applying practical wisdom in everyday affairs. Complete instructions for consulting the I Ching are included.
About the Author
---
Thomas Cleary holds a PhD in East Asian Languages and Civilizations from Harvard University and a JD from the University of California, Berkeley, Boalt Hall School of Law. He is the translator of over fifty volumes of Buddhist, Taoist, Confucian, and Islamic texts from Sanskrit, Chinese, Japanese, Pali, and Arabic.
I Ching: The Book of Change (Shambhala Pocket Classics) (Paperback)