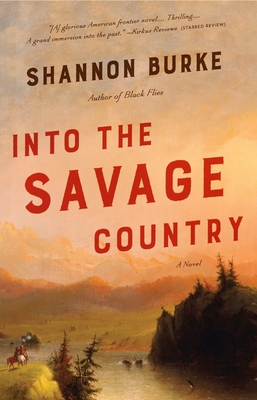 Description
---
It's the early nineteenth century, and the American West is still wild and untamed. Young William Wyeth is ready to throw caution to the wind and join a fur-trapping outfit, even though it means braving wild animals, sudden blizzards, and conflicts with hostile British trappers.  

Still, nothing can compare to the elation William feels when he meets and falls in love with Alene, a proud widow who insists she will not wait more than a year. As William sets off on one last mission with a group of grizzled eccentrics and an enigmatic, hotheaded leader, it soon becomes clear that making it back to Alene might require more skill than any one man possesses.
About the Author
---
Shannon Burke is the author of the novels Safelight and Black Flies (a New York Times Notable Book). He has also worked on several film projects, including Syriana. He lives in Tennessee.
Praise For…
---
"[A] glorious American frontier novel. . . . A grand immersion into the past." —Kirkus Reviews (starred review)
 
 "A masterpiece of historical accuracy and exciting storytelling. . . . This is a raucous tale of a young man's dream colliding with reality, and it also makes an entertaining history of fur trapping." —Publishers Weekly (starred) 

 
"Steeped in Americana, this gritty testament to the fortunes and foibles of one man . . . reveal[s] the complex core of a rapidly evolving environmental landscape. . . . Beautifully conceived." —Booklist
 
"This satisfyingly complex portrayal of a Western reality doesn't need white or black hats to engage the reader." —Library Journal
Into the Savage Country: A Novel (Paperback)