Saint Joan (New Mermaids) (Paperback)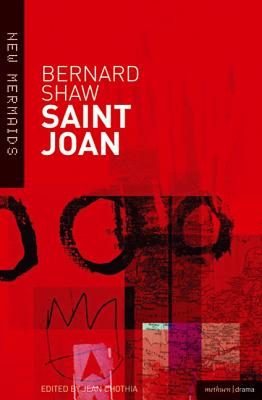 $18.14
Special Order - Subject to availability, call or email to order
Description
---
'What other judgment can I judge by but my own?'
Charting the meteoric rise and fall of Joan of Arc and her mission to drive the English from France, Shaw's
Saint Joan
draws directly on the medieval records to cut through the sentiment that characterized previous literary treatments of her story. A powerful example of a new kind of history play
,
its staging of dissent and social constraint, personal responsibility and female assertion, as well as fervent adherence to a cause, gave it a powerful modernity in its own day and continuing resonance in ours. Acclaimed internationally, this instant modern classic propelled Shaw to the Nobel Prize for 1925.
This new edition includes Shaw's definitive text and full Preface and provides the most comprehensive scholarly treatment of the play to date
, featuring commentary on: * the historical and theatrical context * the development of the text and stage-worthiness of the play * correlation of the dialogue with the records of Jeanne D'Arc's trial * an international stage history * an appendix identifying the historical models for the characters
About the Author
---
The Editor, Jean Chothia, is a Fellow of Selwyn College and Reader in Drama and Theatre in the University of Cambridge. Her books include Forging a Language: A Study of the Plays of Eugene O'Neill; English Drama of the Early Modern Period, 1890-1940, and, as editor, 'The New Woman' and Other Emancipated Woman Plays.