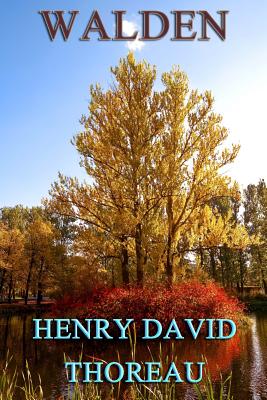 $14.89

Usually Available/Ships in 5-7 Business Days
This book is non-returnable.
Description
---
Walden, or A Life in the Woods, was first published in 1854. Thoreau spent two years, two months, and two days living in a cabin he built by Walden Pond in Massachusetts. The woodlands were owned by his friend Ralph Waldo Emerson. Thoreau fictionalized it a bit by condensing it down to one year in the book, so the passing of the seasons symbolize human development. His focus was simple living and self-sufficiency, and was inspired by transcendental philosophy. The cabin was actually on the edge of town, not in the wilderness, but he still felt immersed in nature. This edition of the book, also includes the essay "On the Duty of Civil Disobedience.
About the Author
---
Henry David Thoreau (1817-1862) was an American author, transcendentalist, philosopher, naturalist, poet, abolitionist, historian, etc. He is best known for writing Walden.
Walden (Paperback)