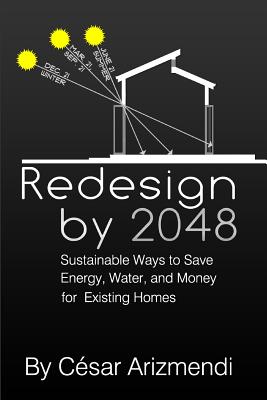 $17.19
Usually Available/Ships in 5-7 Business Days
This book is non-returnable.
Description
---
Have you ever wondered why you are paying too much for utility bills? The answer is quite simple: your existing home has not been designed properly, or there were some inefficiency during the construction process. Many old buildings were designed inefficiently because, at the time, there was an abundance of natural resources, which is not the case at the present moment. According to the U.S. Census Bureau, global population will reach almost 9.2 million people in 2048. This means that food and energy production will increase, as well as a demand for clean water. This book will help you improve the efficiency at your existing home from a sustainable point of view. There are many factors to take into consideration to arrive at the correct solution. By 2048, food production will increase 40%. However, this increase will be hindered by the fact that more than 40% of the Earth's clean water supply has been mildly or heavily polluted. The cost of energy has increased dramatically during the last few years, and this trend will continue in the future. For public engagements, projects, consulting or questions and for more information please visit my website page at http: //CesarArizmendi.com/.
Redesign by 2048: Sustainable Ways to Save Energy, Water, and Money for Existing Homes (Paperback)