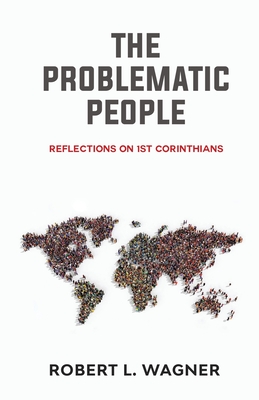 $6.99

Usually Available/Ships in 5-7 Business Days
This book is non-returnable.
Description
---
The Corinthian church were continually called saints (1:2; 6:1-2; 14:35; 16:1, 15), the called (1:2, 9, 26), brethren (1:10, 26; 2:1; 3:1; 7:24) and sanctified (1:2; 6:11) yet their practice did not complement their position. As Stan Toussaint says, "Paul wrote the book with a special emphasis on sanctification." Ultimately, the letter exists to remind the Corinthian church and believers everywhere to make sure practice match their position, as they were sanctified positionally they must progress practically in sanctification. This inconsistency in the Corinthians' practice and position can be seen through seven major problems within the entire church: divisions, discipline, divorce, doctrine, doxology, dialect, and doubts.
The Problematic People (Paperback)