Back in Brookford (Paperback)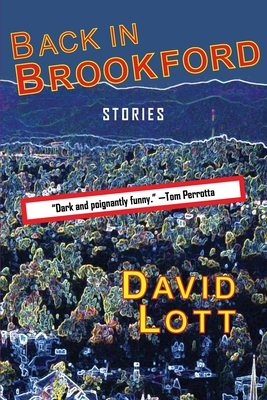 $23.99

Usually Available/Ships in 5-7 Business Days
Description
---
NYT bestselling author TOM PERROTA calls Back in Brookford "a stellar collection of short stories . . . dark and poignantly funny."
NYT bestselling author WILL SCHWALBE says Back in Brookford is "something of a miracle."
In this series of linked short stories, by turns affecting, humorous, and slightly off-kilter, David Lott introduces us to the small Southern town of Brookford and several of its more interesting residents. Following the characters through the decades-from the '60s to the '80s, to the early 2000s and beyond-we see the difficulties they face, the shameful secrets they keep, the too-few triumphs they celebrate. As their paths cross and tangle, as their stories bounce ahead in time and then back again, we also see that the great fondness they share for their hometown is perhaps the one thing in their lives that never changes.