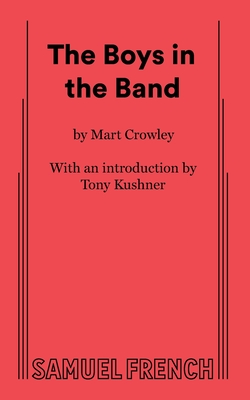 Email or call for price
Usually Available/Ships in 5-7 Business Days
This book is non-returnable.
Description
---
Drama
Characters: 9 male
Interior Set
This seminal work of the Off-Broadway movement premiered in 1968 and was a long-running hit onstage, later filmed with the original cast. In 2010, the play made a triumphant return to New York City in an highly praised production produced by Drama Desk and Obie Award winning Transport Group.
In his upper eastside Manhattan apartment, Michael is throwing a birthday party for Harold, a self-awoved "32 year-old, pock-marked, Jew fairy", compl.
Boys in the Band (Paperback)