Venice: City of Pictures (Hardcover)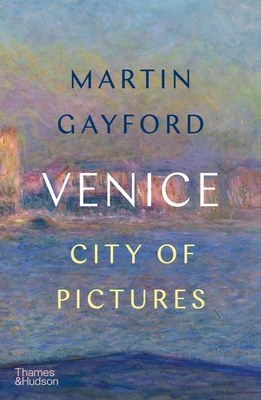 Description
---
A visual journey through five centuries of the city known for centuries as, "La Serenissima"—a unique and compelling story for both lovers of Venice and lovers of its art.
Enchanting, captivating, precious—Venice is one of the most cherished cities in the world. For centuries it was the heart of a global maritime power and a crossroads for diverse cultures. Today the city attracts millions of visitors each year, enticed by its irresistible beauty. Art lovers are drawn here by the paintings, prints, drawings, and films made by generations of artists who have captured its magical allure. It is through images—both of the city and the art created there—that Venice's identity has been forged and spread so powerfully.
Venice was a major center of art in the Renaissance: the city where the medium of oil on canvas became the norm. The achievements of the Bellini brothers, Vittore Carpaccio, Giorgione, Titian, Tintoretto, and Paolo Veronese are a key part of this story. Nowhere else has been depicted by so many great painters in so many diverse styles and moods. Venetian views were a specialty of native artists such as Canaletto and Francesco Guardi, but the city has also been represented by outsiders: William Turner, Claude Monet, John Singer Sargent, Howard Hodgkin, and many more.
Then there are those who came to look at and write about art. The reactions of Henry James, George Eliot, Richard Wagner, and others enrich this tale. Nor is the story over. Since the advent of the Venice Biennale in the 1890s, the city has become a shop window for the contemporary art of the whole world.
In this elegant volume, Martin Gayford takes us on a visual journey through the past five centuries of the city known as "La Serenissima," the "Most Serene."
About the Author
---
Martin Gayford is art critic for The Spectator. His books include Man with a Blue Scarf; Modernists and Mavericks; Spring Cannot Be Cancelled, with David Hockney; A History of Pictures, with David Hockney; Shaping the World, with Antony Gormley; and Love Lucian: The Letters of Lucian Freud, 1939–1954, with David Dawson.