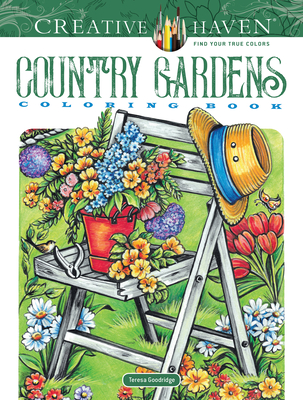 $5.99
Usually Available/Ships in 5-7 Business Days
This book is non-returnable.
About the Author
---
Teresa Elizabeth Goodridge is a freelance artist based in beautiful Yorkshire, England. She is the creator of over two dozen Dover books, including the very popular Autumn Scenes, Spring Scenes, Country Scenes, and both Harry & Meghan coloring books. Teresa adores children and anything related to them, hence her love for illustrating children's books, games, cards, toys, and more. She specializes in character development and has designed for dozens of paper-based products on the market today for numerous companies.
Creative Haven Country Gardens Coloring Book (Creative Haven Coloring Books) (Paperback)