Geminivirus: Detection, Diagnosis and Management (Paperback)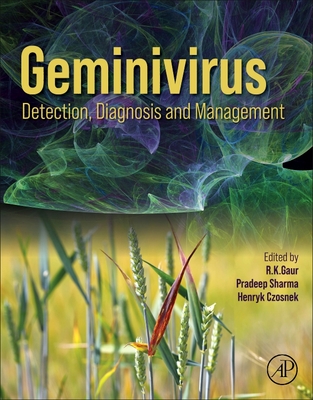 $312.50
Special Order - Subject to availability, call or email to order
Description
---
Geminivirus: Detection, Diagnosis and Management focuses on the latest techniques for managing diseases caused by these circular, single-stranded (ss) DNA genomes. The most significant impact of plant diseases in host populations is often caused by emerging diseases, whose incidence in a plant host is increasing as a result of long-term changes in their underlying epidemiology. Genetic changes in pathogen and host populations, as well as changes in host ecology and environment, are major factors contributing to disease emergence. Understanding plant virus evolution is crucial for modeling the within-host and between-host dynamics and genetics of virus populations.
The book presents a comprehensive review of how these viruses develop, including contributing factors such as population bottlenecks during cell-to-cell movement, systemic colonization, or between-host transmission by different procedures.
Presented in five sections--Detection and Diagnosis, Emergence and Diversity, Vector and Transmission, Virus-Host Interaction, and Disease Management, the book includes host range determinant and virulence factors involved in pathogenesis, virus-vector interactions during acquisition, retention, and transmission and evaluating management strategies to control Geminivirus.
The book is an essential reference for students and researchers interested in plant virology, particularly begomoviruses, geminiviruses, and vector transmission biology.
Introduces identification and characterization of geminiviruses that infect agricultural crops, their wild relatives, and weed hosts Discusses recombination and reassortment mechanisms influencing viral genetic diversity, virulence, and vector transmission Explores the origin, evolution, and bottlenecks of
Geminiviruses