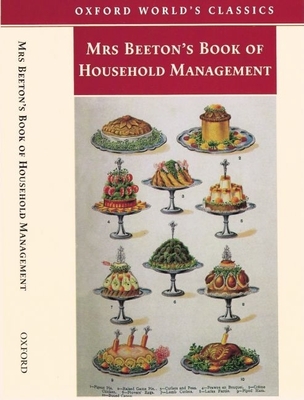 $15.95
Email or call for price.
Description
---
An almost forgotten classic though a founding text of Victorian middle-class identity, Mrs. Beeton's Book of Household Management is a volume of insight and common sense. Written by what one might now describe as a Victorian Martha Stewart, the book offers advice on fashion, child-care, animal
husbandry, poisons, and the management of servants. To the modern reader expecting stuffy verbosity or heavy moralizing, Beeton's book is a revelation: it explores the foods of Europe and beyond, suggesting new food stuffs and techniques, mixing domestic advice with discussions of science,
religion, class, industrialism and gender roles. Alternately frugal and fashionable, anxious and self confident, the book highlights the concerns of the growing Victorian middle-class at a key moment in its history. This abridged edition serves as a cookery book, while documenting a significant
aspect of Victorian social and cultural histor.
Mrs Beeton's Book of Household Management (Abridged / Paperback, Abridged)