Contemporary Art: A Very Short Introduction (Very Short Introductions) (Paperback)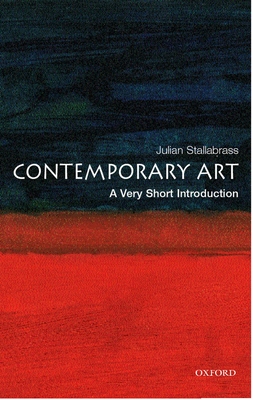 Email or call for price
Out of Print
This book is non-returnable.
Description
---
Contemporary art has never been so popular, but what is its role today and who is controlling its future? Contemporary art is supposed to be a realm of freedom where artists shock, break taboos, flout generally received ideas, and switch between confronting viewers with works of great
emotional profundity and jaw-dropping triviality. But away from shock tactics in the gallery, there are many unanswered questions. Who is really running the art world? What effect has America's growing political and cultural dominance had on art?
Here Julian Stallabrass takes us inside the international art world to answer these and other controversial questions, and to argue that behind contemporary art's variety and apparent unpredictability lies a grim uniformity. Its mysteries are all too easily explained, its depths much shallower than
they seem. Contemporary art seeks to bamboozle its viewers while being the willing slave of business and government. This book is your antidote and will change the way you see contemporary art. About the Series: Combining authority with wit, accessibility, and style, Very Short Introductions offer an introduction to some of life's most interesting topics. Written by experts for the newcomer, they demonstrate the finest contemporary thinking about the central problems and issues in hundreds
of key topics, from philosophy to Freud, quantum theory to Islam.
About the Author
---
Julian Stallabrass is Senior Lecturer in Art History at the Courtauld Institute of Art in London. He is the author of several book on art, including the highly controversial High Art Lite (Verso, 1999), and is a frequent contributor to publications including the Evening Standard and the New Statesman.