A Passage To India (Paperback)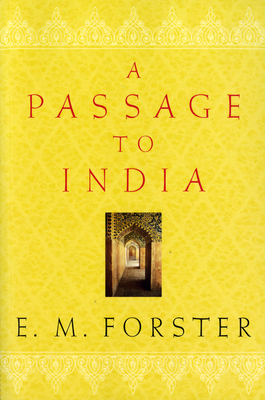 $15.99

Usually Available/Ships in 5-7 Business Days
Description
---
A classic of modern fiction about colliding cultures—teeming with complexity, mystery, and menace.
Hailed as one of the finest novels of the twentieth century and transformed into an Academy Award–winning film, A Passage to India hauntingly evokes India at the peak of the British colonial era, complete with the racial tension that underscores every aspect of daily life. Into this setting, Forster introduces Adela Quested and Mrs. Moor, British visitors to Chandrapore who, despite their strong ties to the elusive colonial community there, are eager for a more authentic taste of India. But when their fates tangle with those of Cecil Fielding and his local friend, Dr. Aziz, at the nearby Marabar Caves, the community of Chandrapore is split wide open and everyone's life—British and Indian alike—is inexorably altered.
About the Author
---
A multi–Nobel Prize in Literature nominee, EDWARD MORGAN FORSTER (1879-1970) was the author of many well-known novels, including Where Angels Fear to Tread (1905), A Room with a View (1908), Howards End (1910), A Passage to India (1924), and Maurice (1971). He also wrote several volumes of criticism and essays.