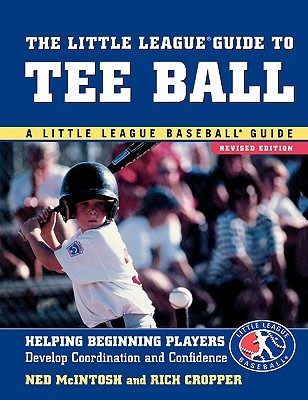 Description
---
All you need to know about Tee Ball from the leading name in children's sports
Endorsed by Little League Baseball(R), "The Little League(R) Guide to Tee Ball" covers all the bases for parents as well as coaches. Authors Ned McIntosh and Rich Cropper, who have nearly thirty years of coaching experience between them, show you how to keep the game fun for the kids while you teach them baseball fundamentals.
In this informative and easy-to-read book, you will learn how to help your rookies develop the coordination and confidence they will need throughout their Little League careers--and beyond. Topics include: Choosing the right equipment Teaching kids to hit, throw, catch, and run bases Teaching the rules and positions of the game Keeping practice fun and maintaining proper perspective Deciding to register your child in Tee Ball rather than softball And more
From breaking in a new glove to developing a natural swing, "The Little League(R) Guide to Tee Ball" gives you the advice and know-how to teach the next generation of baseball players.
About the Author
---
Ned McIntosh has coached Little League baseball for twenty-plus years. A resident of Berlin, Maryland, he is the author of "Managing Little League(R) Baseball" and "Little League(R) Drills and Strategies." Rich Cropper has coached Little League baseball for seven years. He lives in Bishopville, Maryland.
The Little League Guide to Tee Ball: Helping Beginning Players Develop Coordination and Confidence (Paperback)