Beating Endo: How to Reclaim Your Life from Endometriosis (Paperback)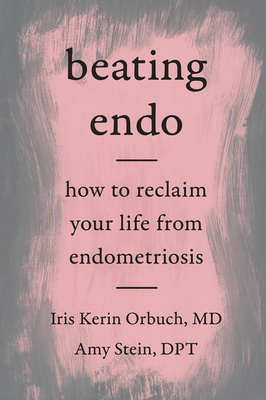 $20.00
Special Order - Subject to availability, call or email to order
Description
---
From two of the world's leading experts in endometriosis comes an essential, first-of-its kind book that unwraps the mystery of the disease and gives women the tools they need to reclaim their lives from it. 
Approximately one out of every 10 women has endometriosis, an inflammatory disease that causes chronic pain, limits life's activities, and may lead to infertility. Despite the disease's  prevalence, the average woman may suffer for a decade or more before receiving an accurate diagnosis. Once she does, she's often given little more than a prescription for pain killers and a referral for the wrong kind of surgery. Beating Endo arms women with what has long been missing—even within the medical community—namely, cutting-edge knowledge of how the disease works and what the endo sufferer can do to take charge of her fight against it.
Leading gynecologist and endometriosis specialist Dr. Iris Kerin Orbuch and world-renowned pelvic pain specialist and physical therapist Dr. Amy Stein have long partnered with each other and with other healthcare practitioners to address the disease's host of co-existing conditions—which can include pelvic floor muscle dysfunction, gastrointestinal ailments, painful bladder syndrome, central nervous system sensitization—through a whole-mind/whole-body approach. Now, Beating Endo formalizes the multimodal program they developed, offering readers an anti-inflammatory lifestyle protocol that incorporates physical therapy, nutrition, mindfulness, and environment to systematically addresses each of the disease's co-conditions on an ongoing basis up to and following excision surgery. This is the program that has achieved successful outcomes for their patients; it is the program that works to restore health, vitality, and quality of life to women with endo.
No more "misdiagnosis roulette" and no more limits on women's lives: Beating Endo puts the tools of renewed health in the hands of those whose health is at risk.
About the Author
---
Iris Orbuch, MD, is a Fellow of the American College of Obstetricians and Gynecologists, the Director of the Advanced Gynecologic Laparoscopy Center of Los Angeles and New York, a nationally recognized leader in minimally invasive robotic surgery, and one of the go-to laparoscopic surgeons in the field for operable endometriosis. She received her MD degree from SUNY Syracuse, did her residency in obstetrics/gynecology at Lenox Hill Hospital in New York City, and completed a fellowship in advanced laparoscopic and pelvic surgery with Drs. Harry Reich and C.Y. Liu, the recognized experts in this field and "fathers" of the excision surgical procedure Dr. Orbuch performs. She is the director of the Gynecologic Robotic Surgery Division at New York's Beth Israel Hospital and is its highest-volume robotic surgeon hospital-wide. She is the featured specialist in Endo What?, a documentary aimed at educating women and physicians about endometriosis, and has also been a columnist and gynecology advisor for Cosmopolitan.
Amy Stein, DPT, is the founder of Beyond Basics Physical Therapy in New York City, where she remains a primary practitioner. She is also the author of the award-winning book, Heal Pelvic Pain, and creator of the video, Healing Pelvic and Abdominal Pain: The Ultimate Home Program for Patients and a Guide for Practitioners. Dr. Stein is one of the founders of the Alliance for Pelvic Pain, a patient-oriented educational retreat, and she serves as the President of the International Pelvic Pain Society. She lectures internationally, is featured in the Endo What? documentary, and has been interviewed in media outlets ranging from Dr. Oz and ABC's 20/20, to Elle, Prevention, and Parents.
Praise For…
---
"The nearly one in ten women who have endometriosis, an inflammatory disease that can cause pain and infertility, will find hope in this guide. Authors Orbuch and Stein explain how to regain quality of life…women with 'endo' should feel empowered." — Booklist
Beating Endo is a holistic, team approach for treating endometriosis that only offers practical, caring advice, but perhaps most critically, empowers women with knowledge and hope for recovery…brilliant and accessible Beating Endo is a must-read for any woman suffering from endometriosis.   — Dr. Ginger Garner, DPT, Founder & Executive Director, Professional Yoga Therapy Institute®