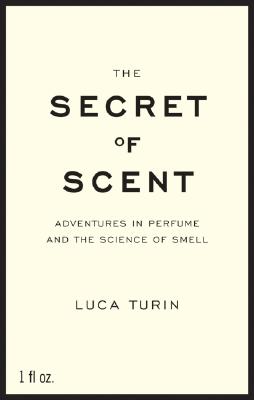 $23.95
Email or call for price.
Description
---
The Secret of Scent is a book about science by way of art, in which the author's passion for perfume leads him to the scientific mystery of what makes one molecule smell of garlic while another smells of rose.
Readers who know Luca Turin as the lively central figure in Chandler Burr's The Emperor of Scent will remember the ongoing debate between two competing theories of smell—one based on molecular shape, the other on molecular vibrations. Now Turin himself describes in detail the science, evidence, and long history of this debate, from the beginnings of organic chemistry to the present day, and pays homage to those before him who got it right. This fascinating and accessible account will appeal to anyone who has ever wondered about smell, still the most mysterious of the senses.
About the Author
---
Luca Turin holds a Ph.D. in biophysics from the University of London. Since 1996 he has worked on primary olfactory reception and the prediction of odor character. In 2001 he became chief technical officer of Flexitral, where he uses his theory of olfaction to design new fragrances and flavor molecules.
Praise For…
---
The best science book of the year so far.
— BBC Radio 4

A rich sensory trip … this indispensable guide to all things smelly is as good as it gets.
— Sunday Telegraph

Turin writes brilliantly, with the easy confidence of the expert and the infectious enthusiasm of the true amateur.
— Tim Radford, The Guardian
The Secret of Scent: Adventures in Perfume and the Science of Smell (Hardcover)